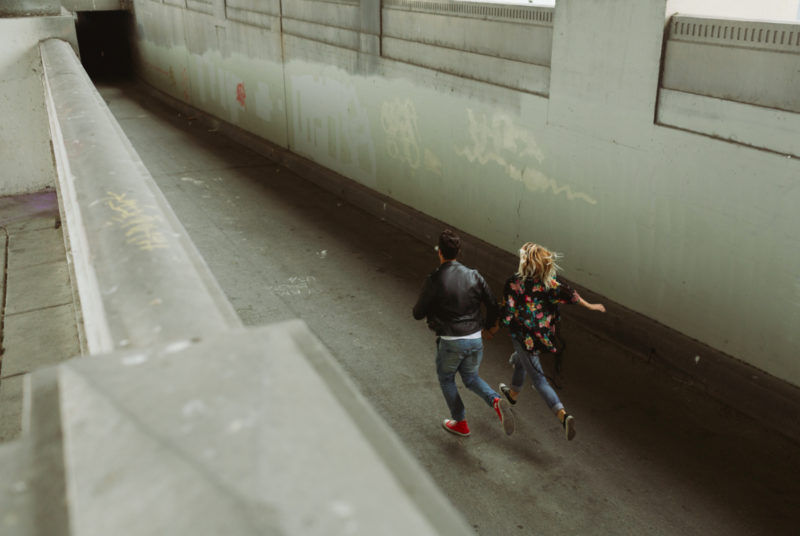 66 Days of No Sex challenge ended March 7, 2017
Result: Failed (technical foul on Day 55, but no sex during the 66 days)
Mood: Pensive
I was destined to have sex last weekend.
My roommate was out of town and I had the place to myself. After two months of sexual hibernation, I expected anthropomorphic woodland critters to rally around my bed at the strike of midnight and welcome me back to the lifelong dance party featuring the Horizontal Mambo.
Instead, on Day 67, I sent nudes to an old friend with benefits. The red arrow next to his Snapchat name hollowed.
"How many guys you send that to?"
"Just you."
"I don't believe you."
"Have I ever lied to you?"
"Probably."
We were regulars back in the day. He earned my trust when I told him I missed him and he told me he missed my body.
That's the kind of respect I prefer: honesty in intention, not sweetness in speech.
It's crazy how a guy who openly expresses interest in strictly sex is perceived as less respectful than the smooth talker who habitually apologizes for not replying to your texts and flaking on plans. The charming non-boyfriend figure that hangs out with you every weekend but doesn't want to label what you have, who tells you how much he enjoys your company as you wait for him to come around and want more than your weekends.
My regular didn't tell me pretty things. He established a relationship of utility rather than appearances, and for that I owe him the standard I now have for a serious, long-term partner: the courage to be transparent about your desires.
"Will I be the first [after 66 days]?" he asked.
"Yes, congratulations."
"Winner winner chicken dinner."
He's prideful. Always wanting to be my only, even when I'm not his anything.
I'm attracted to how indifferent he is toward me.
It's such a turnoff when I meet a guy and he immediately caters to me—compliments me and warps his very being to accommodate me. I don't see attraction. I see weakness in the form of a man so easily manipulated, not by me but by a woman's presence in general.
I can't date someone who lacks emotional or sexual discipline. I can't date someone like me.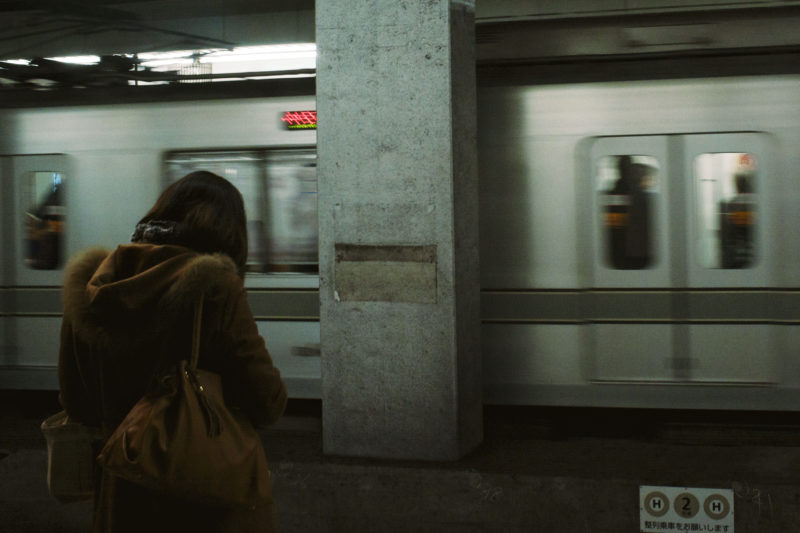 Spoiler: We didn't have sex that weekend because he never followed up. It was our last chance—he left Boston permanently few days later for a job.
I'm now batting 0 for 3 for guys I've been interested in (Week 6's non-date, Week 7's fuck-you-dead guy).
The longer I keep up my 66 days, the less voluntary it feels. I question whether this journey of self-discovery and sexual liberation was really just a narrative of a girl who couldn't get laid.
It happens this way—the ones I like don't like me.
Rephrase: I tend to like guys who don't like me. I've damned myself to a game of cat and mouse, where I always have to be the pursuer. The problem is I like chasing mice more than I like catching them.
A few guys have asked me to grab drinks the past two months. That gesture alone makes me lose interest. I'm prompt in declining because I don't like leading people on—it's rude to let people be happy when they have nothing to be happy about. I'd rather be presumptuous and clear than passive and misleading.
For the record, I hate the connotation of meeting someone at a bar: the all-or-nothing dichotomy that the relationship will escalate romantically or dissipate completely, with no middle ground for friendship.
To combat this, I've started handing out my business card in lieu of my phone number. There's no faster boner killer than a business card. You're laughing and chatting it up, all smiles and shots, and then you whip out a 2×3 inch piece of card stock to really drain the blood out of Australia and everything else down under.
I wish I could put "killing boners" on my resume. I don't need a certification, I taught the damn class.
A business card sets the tone of wanting to stay connected as people as opposed to providing a line of communication for a booty call. It's much harder to draft an email that says, "hey what are you doing tonight?"
It's been working well. I've developed a few friendships with guys who would have otherwise been lost in my contacts under pseudonyms like "Rum Guy" or "Jake from Saturday." The further I can remove myself from situations where it's okay to ghost someone, the happier I am.
Day 69: a Friday night.
A good friend invited me out to meet his best friends from school.
Admittedly, I love unpredictability. The thrill of primping and going out to meet strangers gives me good jitters. It makes me question if I'm prepared to be in a relationship. I love the anything-could-happen feeling, and I'm not sure I'm ready to give up that nightly sense of adventure.
Even with anticipation on high, I wore a backward baseball cap and dark purple lipstick because I didn't expect to kiss anybody.
Handshake introductions, beers, and friendly bashing. I love how easy it is to break the ice with guys.
I was drinking a Cold Snap when my friend's girlfriend came over.
"You vibing with any of them?" she asked, glancing at his group of friends. A decent bunch: good looks and better conversation.
"Which ones are available?" I laughed.
She spread her hands out across the dance floor.
"All of them."
This is one of the things I'll miss about the bachelorette life: the immense power of being the scarce female in a group of men. I'm the only thing on the menu tonight, boys. Surprise.
"I'm debating between A* and B*," I said.
A* was sitting at the bar and B* was tearing up the dance floor.
"B* is really great," she said. "I feel like A* could be douchey."
"I think A* is more physically attractive, but B* is so funny. I love his personality."
B* didn't take himself too seriously. I appreciate when people are comfortable being the source of entertainment for a crowd. You can only derive so much happiness from looking at (or touching) an attractive person, and even that lives within a finite window of his or her age-based prime.
A good sense of humor, on the other hand, is a renewable fucking energy.
The drinks kept flowing and I lost count by the time we all went back to my friend's house.
Funny people should be rewarded for bringing joy into the world, I thought.
I went to the bathroom, wadded up a few squares of toilet paper under the faucet, and wiped off my dark lipstick.
B* and I were rolling around on my friend's bed, tongues in each other's cheeks, senses spinning.
"I don't want to have sex," I blurted out.
We were having fun at the petting zoo, and I was already telling him about how my apartment didn't allow goats.
"That's fine, I—I didn't think we were," he said. "We can do other stuff." He inched toward the edge of the bed and asked permission to go down on me.
Let this be a lesson to all: Always go for the nicer personality. Generosity translates to all aspects of life.
I wanted it. I don't know what held me back, especially because he was a vetted prospect, the best friend of one of my best friends. This was exactly what I asked for a few days ago: an honest and familiar guy, saying yes to me.
"It's okay, thank you."
I said thank you. Like, "Thank you, kind sir, for your patronage at this restaurant. Please come again soon."
Controlled eagerness is what I saw in him. He was a gentlemen about the disconnect between my actions and words and the other odd tidbits coming out of my mouth. We stopped touching each other as much, but still some. I felt bad.
"I don't like it when guys like me," I said.
"You're a pretty girl." He kissed me. "Guys are going to like you."
"Let's go back outside with everyone."
"Okay."
We slept on an air mattress in my friend's living room. His other friends slept on the couch. Snores, a log of an arm draped on my side, morning like sabers through the blinds. I whispered I was cold so he would hold me closer. Throughout our drunken sleep, I rolled away and scooted back into his chest for attention.
Mouse in and out of shadows, waiting under clawed paws for the grip of life or death.
Part II on it's way…