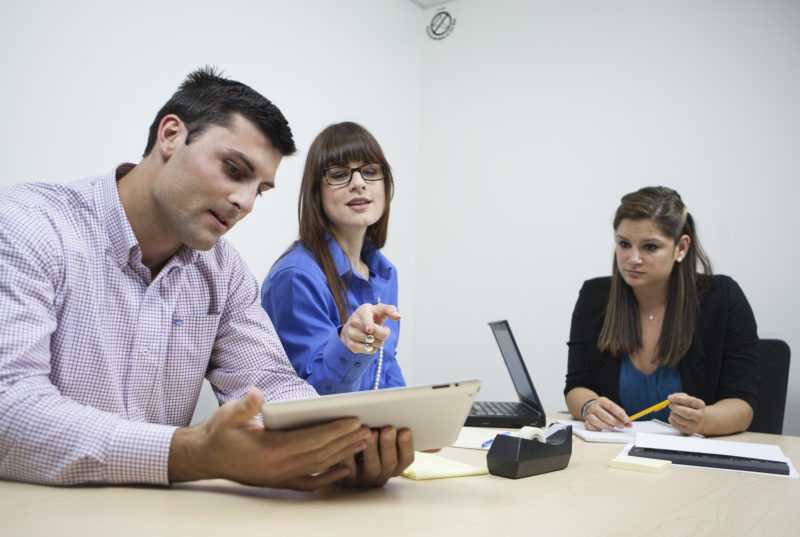 CHICAGO—Feeling refreshed from a weekend of nonstop coitus and sinfully creative foreplay, local woman Sarah Goodman arrived to work early on Monday to catch up on emails. "Sarah is one of the highest performers in the department," reported her manager Glen Frederick, who ran into Goodman in the kitchen and ignorantly directed conversation toward the weather instead of the saucier topic of how aggressively she was shagged less than 24 hours ago.
When asked about her weekend, the 26-year-old digital strategist reportedly made no mention of the dozens of borderline abusive acts she requested her partner perform on her genitalia last Friday. Her polite and conservative response further proved how her adopted office persona was an adequate veil for the sexual deviance that would surely jeopardize her good standing with HR and any chance of promotion.
Goodman was described by her previous supervisor as a strong technical lead who exemplified professional maturity, which largely contrasts her covert participation in questionable activities outside of business hours—she has reportedly referred to her sexual partners as father figures despite the absence of any true biological relation.
Multiple sources confirmed that Goodman's latest training module used none of the foul language typically heard through her thin bedroom walls—spoken at a volume that countered her own request that "they had to be quiet tonight."
"I'm excited to work with such a motivated team," said Goodman, adding that the upcoming project would bring the company to an unprecedented amount of revenue, an accomplishment that pales in comparison to her most recent 2.5-hour session of wild and uninterrupted fornication.
Colleagues shared that Goodman was "highly organized" and "an insightful mentor" around the office. At press time, she was seen compiling user feedback surveys and not seeking opportunities to have her posterior tenderized like a fresh cut sirloin steak. She proceeded to conduct herself appropriately as if she were a dynamic and socially adjusted person, capable of compartmentalizing her life to simultaneously promote her professional advancement and satiate her fuck-nasty libido through impromptu gang bangs.