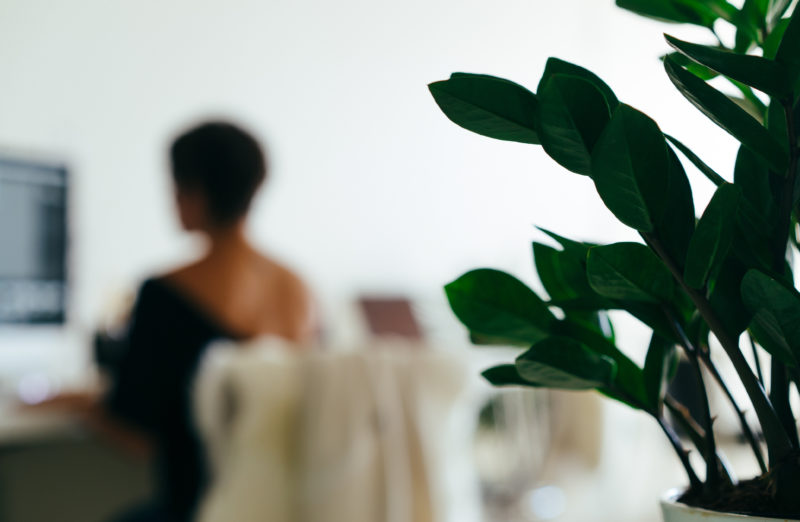 I work in the fast-paced, high-demand world of biopharmaceutical recruiting. On a daily basis, I connect professionals to companies where they will discover and develop game-changing medicine and technology. These are the bright minds eradicating diseases that plague strangers to dearly loved ones, the thought leaders curing sicknesses that threaten even their own bodies—somehow, they got stuck talking to me.
On top of being immersed in a compelling industry that has a direct contribution to human welfare, I work for a company with a conscience. Our core values were chosen by popular vote in a company-wide, open forum discussion, which was pretty cool. The leadership is inspirational and I have the privilege of learning directly from my CEO on a weekly, if not daily basis. I'm appropriately recognized, and have been promoted twice within my first year, which is LinkedIn profile gold and every millennial's professional wet dream.
My direct managers are brilliant mentors who have a personal investment in my success—and it doesn't hurt they share my weird sense of humor. On a deeper level, I believe my coworkers are people who do the right thing. I actively look forward to seeing them everyday, at the many company-hosted social events and self-planned Sunday brunches.
Honestly, I have it good. I've been given second chances, accolades for my progress, and now high-level responsibilities I didn't think I was prepared to handle. My projects are a source of pride and accomplishment, both as an individual and as a collective. I'm presently challenged and guided on a tangible path for advancement. My job is ultimately to help people lead better lives. Between the hours of 9am and 5pm, I find myself smiling a lot.
Would I say I am passionate about my job? Not at all.
Passion implies a deep and intrinsic enthusiasm for something, a manic obsession and inextricable part of who you are. You think about your passion every day. You dream of it awake. Even when life has taken you in a different direction, you are inclined to your passion like a moth to a flame, even when it doesn't make any sense.
It is not a choice to have a passion—your passion chooses you. It can be impractical, inconvenient, and downright stupid to love what you love. But all the drawbacks are worth that high feeling, that warm hug of belonging that says, "This is what I was meant to do."
My job is not my passion.
I don't know when careers were deemed one size fits all solutions to cloak us with complete life satisfaction. It's ambitious to expect a job to provide your bread and butter and authentic emotional fulfillment. As much as we would like, happiness is not covered in the standard healthcare plan. When I signed my offer letter, I committed my hard work, not my heart.
We don't peruse the produce section for a decadent dessert, so why are we disappointed when our workplaces aren't a bountiful source of paradise's hottest commodity, Passion with a capital P?
I don't mean to present passion and profession as mutually exclusive—many have succeeded in making their passions their careers. It's possible, but not realistic for everyone. More commonly, I think people learn to find passion in their careers, which is an excellent use of synthetic happiness, a feeling you create when you don't get what you want. Think of it as a cup of joe brewed with equal parts optimism and gratitude.
What I have for my job is not passion, but investment. I tanked my first few months at my company, earning myself what felt like a permanent position at rock bottom. I told my manager I would not leave until I figured it out. No matter how hard I was struggling, no matter how many hours I clocked, no matter how often I left the office after sunset and cried in my car, I would succeed.
Along with support from my colleagues, my investment and my stubborn rejection of failure have earned me a newly positive career outlook. In terms of actual enjoyment, I could love or hate my job—it would have no effect on my work ethic because my need for success outweighs my need for happiness.
Employers should prefer invested employees to passionate ones. My commitment to my company is immune to bad days and personal vendettas. Because what motivates a passionate employee when their enthusiasm wanes? This is the same reason arranged marriages have lower divorce rates than love-based marriages.
Feelings are ephemeral, and leave passionate employees dangerously susceptible to abandonment.
While there are aspects of my job that are rewarding, I'm much happier compartmentalizing my profession as separate from, even opposite of, my passion. Some days, it feels like an elaborate prank that my career relies on my oral communication skills—I'd laugh if the irony weren't so cruel. Dramatics aside, it's not a woeful or negative thing to work a passionless job. I perceive it as a neutral.
In the same way you don't find love with every person you date, you won't find passion in every job you work. I think the experience is worthwhile because, hopefully, you come out better on the other side. And even if it doesn't reach the zenith of whatever it is you're seeking, there are still happy days.
I don't need passion in my job because I know it exists elsewhere. I know exactly where it lives: in my notebooks, in scribbles on receipts at the bottom of my purse, in drafts in my mind.
I'm not passionate about my job now, but this could change—the way natural love can grow from mere attachment. My current job may be shaping a future interest. It may be a necessary checkpoint or detour to a final destination where I find passion when I least expect it.
Until then, I am content with doing what I need to do. I work 40+ hours a week in a passionless job, and that's perfectly okay.